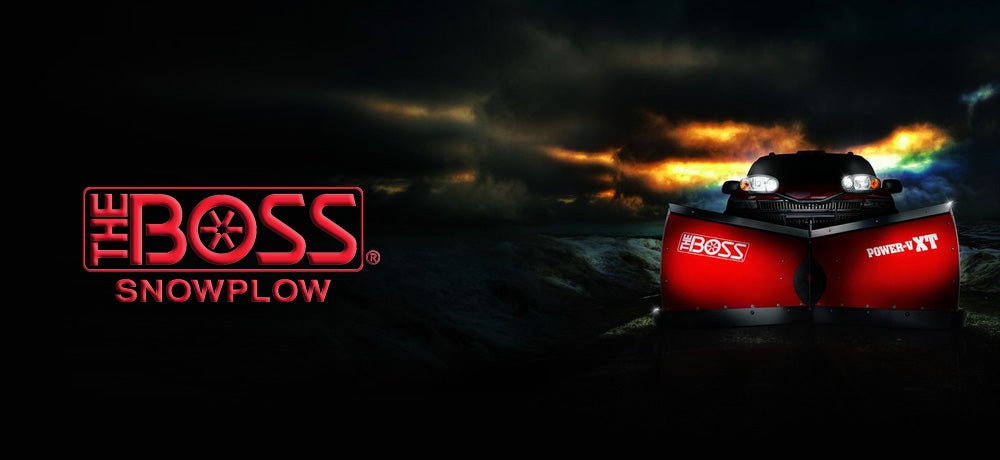 Find THE BOSS Snow Plows at our Ford dealership in Old Saybrook, CT. We sell our snow plows to help you push through the New England winter snow. We are most convenient to the surrounding areas of Madison, Clinton, Westbrook, New Haven, Middletown, Old Lyme, Branford, Niantic, Killingworth, and New London but serve all of Connecticut and New England!
Visit for more details
.
BX-12 Box Plow

Sometimes smaller-size plows just don't cut it. Not when you're a contractor or municipality facing big jobs. The newest addition to the complete line of professional-grade snow and ice removal equipment from THE BOSS is here: the all-new BOSS BX-12 Box Plow. As innovative as it is tough, THE BOSS BX-12 is loaded with exclusive features, which allow you to move large amounts of snow in a single pass with your loader or backhoe.
Power-V XT

Boasting 37" (8'2" model) and 38" (9'2" model) flared blade wings with an enhanced curl, THE BOSS Power-V XT throws snow higher and farther than any other plow on the market. And new this year, THE BOSS POLY POWER-V XT features a super-slick polyethylene surface to keep snow from sticking, which saves time, fuel and wear and tear on your truck.
Standard and Super Duty

Built to face winter's frontlines, THE BOSS Standard-Duty and Super-Duty Straight-Blade Plows are the classic workhorses. But what sets them apart from other straight-blades is the attention to detail. The tough, long-lasting Steel Straight-Blade features a baked-on powder-coat paint finish with exclusive zinc primer to resist corrosion, while the super-slick polyethylene moldboard of the Poly Straight-Blade makes sure snow slides right off the blade--saving time, fuel and wear and tear on your truck. Exclusive features like a heavy-duty push frame and quadrant, optimized blade curl and the Super-Duty's reinforced moldboard make it a performer that leads all others in reliability and strength.
Trip Edge

Using the deep, wet snow of the Northeast as inspiration, THE BOSS Trip-Edge was designed to power through that infamous accumulation, regardless of what obstacles lay beneath. The extra rigid moldboard and trip-edge technology ensures that only the base angle trips when encountering an obstacle--not the entire blade--which means you won't lose the load you're pushing. And unlike our competitors, THE BOSS features four adjustable trip return springs, allowing you to customize the trip spring tension for the job at hand.
UTV Series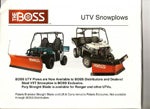 Specially engineered for your UTV yet built to the same professional-grade standards as full-size BOSS plows, our BOSS UTV Plows are tough enough to handle any snow removal job. In fact, BOSS Snowplows are designed, built and tested in Iron Mountain, Michigan, where snow, ice and harsh winter conditions are a way of life.
V Power

There's a reason THE BOSS Power-V is the best-selling multi-position plow on the market. Quite simply, nothing else is faster, tougher or easier to use. The tough yet versatile Steel Power-V features a half-inch thick, patented high-performance cutting edge that delivers extended wear resistance as compared to conventional cutting edges, as well as a baked-on powder-coat paint finish with an exclusive zinc primer to resist corrosion.
Request More Information
* Indicates a required field